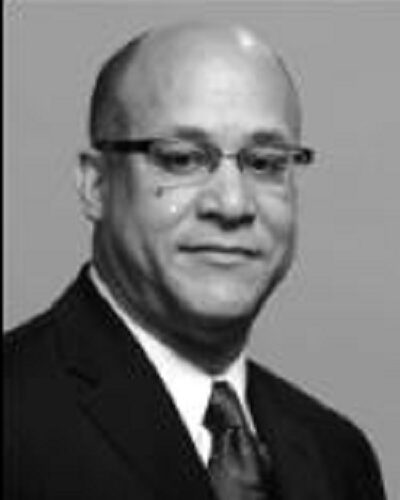 Tim brings more than 30 years of leadership experience in the health and not-for-profit having held senior roles with the Ottawa Hospital Department of Anesthesiology, Canadian Medical Association and Canadian Blood Services.
Most recently he spent almost five years with OCL as Program Director and then as the Director of Strategy, Planning and Agency Performance where he played a leading role in the development of OCL's current strategic plan and response to COVID-19.
Throughout his career, Tim has assisted organizations to translate their vision and mission into frontline strategy to meet organizational targets. His expertise in governance, strategic & operational planning, change management, process improvement and project management has proven invaluable to the organizations he has worked with.
Tim believes in working jointly with the persons affected most, their families, staff and community partners and funders, to plan and deliver services that meet the unique needs of those we serve. Working in partnership with others, he has a proven track record of developing creative and effective programs and services.
As an active community member, Tim has sat on numerous community boards of directors in social services sector. Most recently he served as President and Board Chair and Vice -Chair with Western Ottawa Community Resources Centre.
As the National Coach and Coordinator of Canada's Wheelchair Tennis team, Tim coached Canada's first ever entry in the Paralympic Games held in Barcelona Spain in 1992.
Tim holds a Master's of Science (Health Education) from Dalhousie University and a Master's of Public Administration from the University of New Brunswick as well as an MBA from the University of Edinburgh.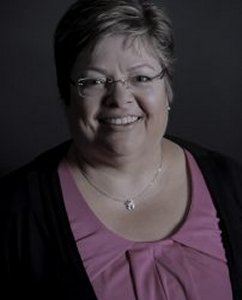 Kim Caron was born and raised in Ottawa, Ontario, after graduating from high school, Kim couldn't decide what to study in post-secondary school. Her interests were wide (accounting and business administration) but she had a special place in her heart for helping people, especially those with developmental disabilities. She cites the influence of two of her neighbours: each with developmental disabilities as helping her decide what she wanted to do as a career. Understanding this passion, Kim completed the Developmental Service Worker program at Algonquin College in 1989.
After graduation, Kim joined Ottawa-Carleton Lifeskills, first as a Direct Support Professional in the organization's Residential Program. She has since moved throughout the organization, working as a Management Trainee and Manager where she focused on everything from total care to behavioural group homes, day supports, home share as well as special projects. Kim is currently an instructor in Person Centered Approaches.
In 2004, Kim became Director of Operations Ottawa-Carleton Lifeskills.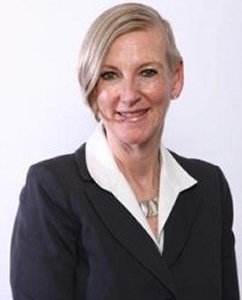 Darlene Gollesch is an experienced Business Development leader with over 22 years of sales experience. Darlene began her career as a researcher for the Canadian Labour Market and Productivity Centre and as policy analyst for the Government of Canada. After working for the federal departments of Indian and Northern Affairs and Environment Canada, Darlene transitioned into the private sector working for several consulting firms.
In 1997, Darlene launched her sales career and spent almost 10 years selling IT solutions to the Government of Canada. Darlene's ability to quickly understand a client's requirements and assess potential sales opportunities contributed to her success as a Sales Executive. Her clientele has included commercial enterprises, government departments, special operating agencies, hospitals/health authorities and post-secondary institutions.
In 2006, Darlene joined the Conference Board of Canada as a Corporate Account Executive (sales). In 2015, she was promoted to Director, e-Library & e-Data Marketing and Sales. As the Director, she led a team of sales and customer service specialists who were responsible for growing the Board's subscription business line and maintaining a high level of customer service.
In 2019, Darlene joined Ottawa-Carleton Lifeskills (OCL) in the newly created position of Director of Business Development. Darlene is a part of OCL's senior management team and will be responsible for successfully delivering two key strategic directions identified in OCL's Strategic Business Plan 2019-2024.
Darlene has a Bachelor of Arts, Political Science, Laurentian University and a Master of Arts, Public Administration, Carleton University.
OCL Direct Support Professionals
Working directly with those we support residentially and in our day supports, OCL has more than 250 front line staff.  We are grateful for their dedication and commitment to the people in their care.
Associate Director of Operations
Kelly Ashe
Brent Barlow
Micheline Carriere
Andre Demers
Rebecca Godfrey
Kurtis James
Lesley MacIsaac
Hollan Misiferi
Marcel Walsh
Paul Whittle
Bonnie Wry
Ayan Awad
Administration
Tricia Camelon – Executive Assistant